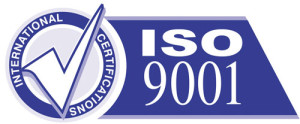 ALAGHSAN CO. for Herbs and Spices is one of the top leading companies in Egypt for Processing & exporting of Herbs, Spices, Aromatic seeds and Dehydrated Vegetables
– We have been working from 1982 in these products, and of curse we are a mixed team work from first and second generation,
So you can imagine our wide experience in products quality specifications, analysis, cleaning & packaging beside our experience in studying market prices and best time to buy.
Over the years we was dealing in local market, so we are very known and have a good name in Egypt, and after gain wide experience in processing and cleaning raw materials, we decided to start exporting our products to worldwide at 2001 , and within 10 years we built strong business relationship with many companies in EU, Russia, USA and south Africa, that is due to our reliability and good quality we supply to our customers ,
In 2010 we built anew big stores, and added a new modern processing machines line imported from EU, to can comply with our customers demands increasing and with best quality according to international standard Specifications.
Alaghsan Co. For Herbs & Spices is located in Beni suef _Egypt, the heart of the most cultivate of herbs and spices in Egypt, and we deal in Sun-dried & Machine-dried products (dehydration at our Owen Factory in Beni Suef industrial Zone) ,  also dealing in non-organic (conventional) and also organic Herbs & Spices certified by (QCAP) .
Alaghsan Co. for Herbs & Spices has been certified with Quality Certificate (ISO 9001/2000) and also we are a member in ( FDA).
We have committed our selves over years to achieve the highest standers of qualities and conformity with precise specifications at the demand of the market and main reason helping us to achieve that is that we have our own farms (cultivate, harvesting, drying, Processing & sifting, packing and then exporting) so our most products exported are fresh cropped with good colors and high content of essential oils.
– Sure you are welcome to visit us to see our factories and facilities.